Hello all!
I made some great progress with the packing last night. My MIL, SR (I'll use two initials here since I refer to alot of S's), came over to help. I got all of the snowglobes all packed up and we got almost all of the china cabinet done. We did pack all of the things that I'll bring up to Mum and Dad's, but there are a couple of things left to pack, probably a box worth. We would have done it last night, but we were swimming in boxes and we're getting stuck since there was no room to move around, LOL. Since most of these things we packed are breakable, I didn't want to stack the boxes so they are all on the floor and under the table. The way the table legs are, it's hard to stick them underneath, they still stick out. After Mum and Dad's anniversary party this weekend, I'll be able to bring the boxes of the most fragile/sentimental up to their house. I just don't want to bring them before since they have a small house too and we don't need to have them in the way of the party guests.
I think I will move the packing operation up to the guest room tonight. I'll be able to pack up the stuffed animals, books and craft and office supplies that are in there. There isn't too much else to pack in there except for the extra bed linens. The clothes that are in the closet will just get transferred on their hangers to one of the cars on moving day to I don't have to worry about those.
One another note, I would like to send my most heartfelt best wishes and congratulations to W and C! They had their baby boy on Monday! I can't wait to meet little N. I spoke to C last night and he said everyone is doing well. I could tell that he was just bursting - the proud new Papa!! He said he is the cutest thing ever. I called Michael to tell him and even though he was working and had his mask on, I could hear him hooting and Yippee-ing! I think "Uncle" Michael is just as excited as C!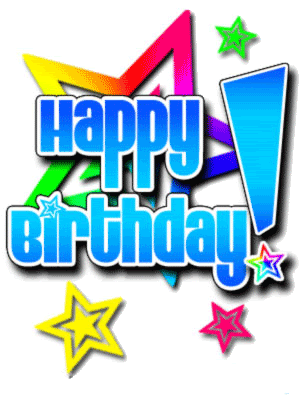 And last but not least, I would like to with my Uncle J a very Happy Birthday! And yes, you are still 30 years older than me, wink, wink! I hope you have a wonderful day!